Markilux Folding Arm Awnings
We are proud distributors of Markilux awning systems for the Newcastle and Hunter Region. The award wining German designed awnings are synonymous with quality of design and innovative technology. Get in touch for a quote for a Markilux awning by using our online form.
The Markilux Range
The Markilux range has proven its level of quality to us and our satisfied customers over the years. German precision combined with great styling and high quality components makes the Markilux range a great choice. A perfect combination of form and function, we have continuously found that the range is long lasting, beautifully designed and reliable.
Our Markilux awnings projects across Sydney and the Hunter region, speak for themselves and we have detailed a few case studies for your information. All our awning projects involve a custom made awning to suit your situation perfectly.
Allow approximately 6 weeks time frame from your acceptance of a quotation to the installation of the product. As part of the process, we will work through a wide selection of Markilux fabric samples of their "visutex", 'sunsilk' or "canvas" ranges with you to ensure that you get the most beautiful result. The Markilux sunsilk and sunvas range have a special finish giving the awning covers incredible longevity and resistance against rain, ultraviolet light and fluctuations in temperature. They are certified according to Oeko-Tex standard 100 and this guarantees they are free from harmful dyes and chemicals.
Options
Markilux offers 3 main ranges:
Markilux cassette awnings

All markilux cassette awnings offer weatherproof all-round protection. the awning cover is protected within a fully enclosed cassette when retracted and stays immaculate.

Markilux semi-cassette

In the case of semi-cassette awnings, the awning cover is protected by a coverboard when the awning is retracted. The anwings are open underneath and are perfectly suited for locations where all round protection by a full casette is not required.

Markilux open style

These are mainly intended for installation under overhanging roofs.
Frame Colours
Frame colours can complement the colour of the fabric and blend with your colour scheme. The following colours are available without a surcharge, but if you have a particular colour scheme in mind, we can arrange for high grade powder coarting in any awning colour you choose:
Markilux 970 Folding Arm Awning
Markilux 990 Folding Arm Awning
Markilux 1600 Folding Arm Awning
Markilux 5010 Folding Arm Awning
Markilux 6000 Folding Arm Awning
Folding Arm Awning Range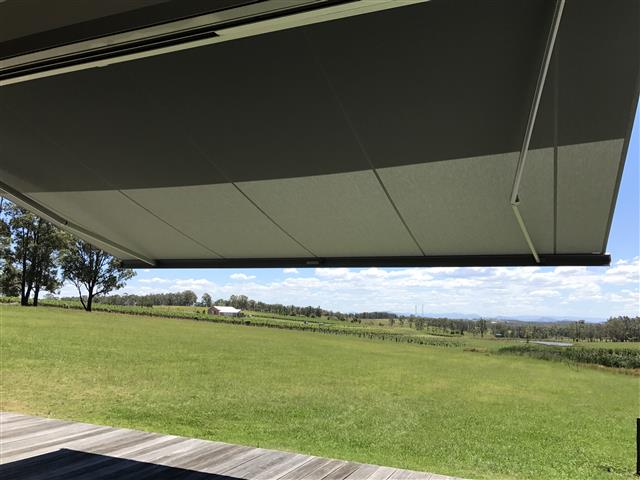 To find out more about our Markilux range of Folding Arm Awning styles and options, view the Markilux Awning Photo Gallery and download the product brochures below -
Markilux Awning Brochures and Technical Information
Markilux Awning Product Brochure (10876 KB)
Markilux 1600 Care and Maintenance (705 KB)
Markilux 1600 Product Brochure (4179 KB)
Markilux 5010 Technical Details (4052 KB)
Markilux 6000 Awning Product Brochure (4493 KB)
Markilux 6000 Awning Technical Information (924 KB)
Markilux 930 Care and Maintenance (815 KB)
Markilux 930 Swing Technical Details (2673 KB)
Markilux 990 Awning Care and Maintenance (869 KB)
Markilux 990 Awning Product Brochure (4737 KB)
Markilux Awning Technical Details (1055 KB)
Markilux Conservatory Awning (5090 KB)
Markilux Fabric Colour Colelction (9085 KB)
Markilux Outdoor Vertical Blinds (4814 KB)